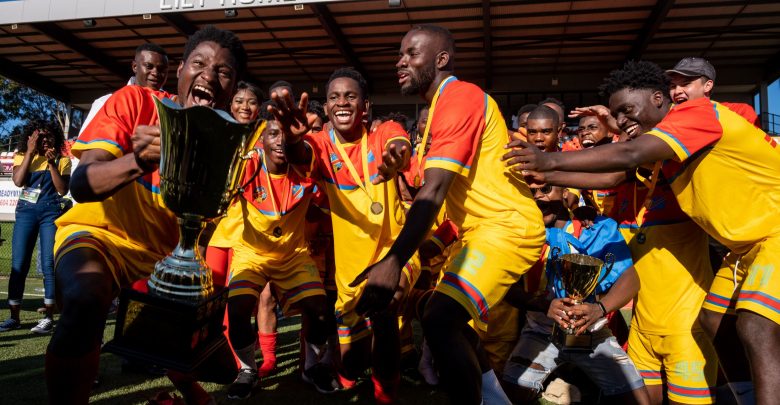 News
Race for African Cup 2019 title kicks off this weekend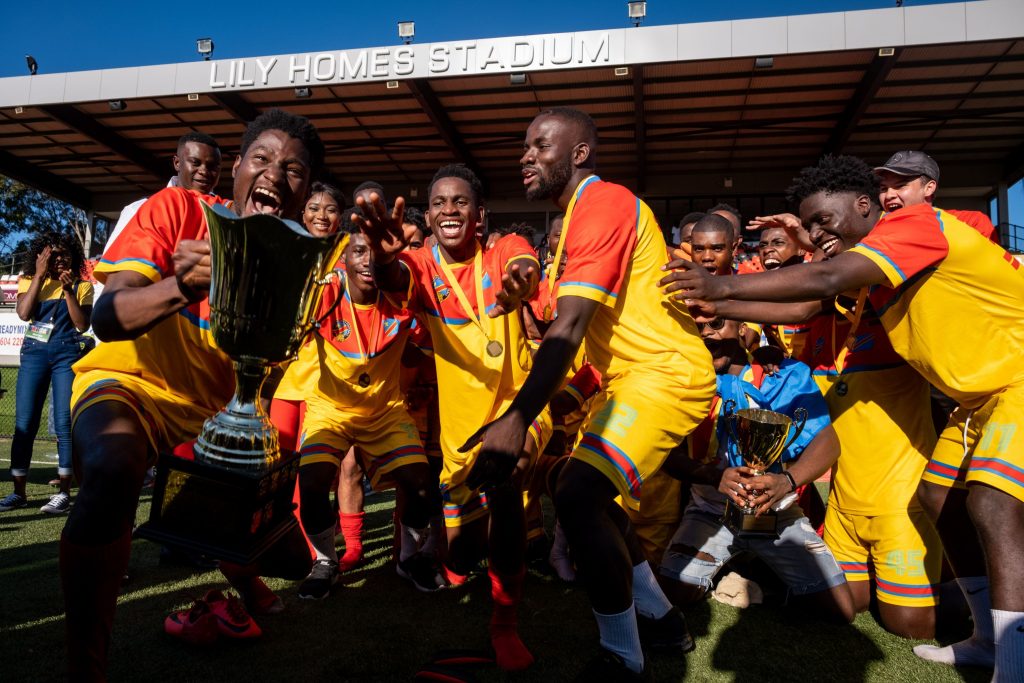 The 20th edition of the ANSA African Nations Cup (NSW) 2019 kicks off this weekend.
The opening match on 12 October 2019 will see defending champions DR Congo face Sudan at Progress Park, Auburn.
What will follow is nine weeks of fierce competition where for the first time 20 nations will compete to claim the trophy on 7 December 2019.
ANSA African Nations Cup (NSW) President, Bernard Muchemwa, welcomes the expansion of the African Cup and is looking forward to an exciting and significant 20th edition.
"Since inception, the African Cup has been an important tournament to the African community in New South Wales," said Muchemwa.
"As we enter the 20th anniversary, we are happy to reflect on the positive impact the tournament has had in bringing together the community to celebrate the diverse and vibrant heritage with those from the African diaspora and the general Australian community."
"Football is an important tool in assisting many African migrants to settle in Australia. As the world game, it provides a unique opportunity to foster inclusion and a spirit of co-operation."

Bernard Muchemwa, President
In its 20 year history the African Cup has been a festival of colour, pride and integration. While celebrating a shared African heritage has been at the heart of the tournament, over the years the African Cup has also seen numerous talented players take the field.
The African Cup can lay claim to several former participants on the books of A-League clubs including Central Coast Mariners' Abraham Majok and former A-League players Charles Ngoy, Alusine Fofana, John Roberts and Charles Willian.
"The tournament has been a great opportunity for many young players to play alongside friends but also enjoy their football with freedom."
"With a record number of nations registering for this year's African Cup (NSW), and several more expressing their interest for future tournaments, we are confident that the tournament will expand further in the years to come," concluded Muchemwa.
The Groups
What they said
"Obviously looking to do really well. Ghana has a nice pedigree in this competition so the expectation is anything short of a semi-final is often considered a failure."
"We like that tag of being one of the big teams or favourites so that is what we are expecting this year too."
Yaw Acheampong, Ghana Head Coach
"The project for this year is probably to get to the semi-finals, and if possible, see if we can't clinch that trophy for the first time."
Christian Okonkwo, Zimbabwe Head Coach