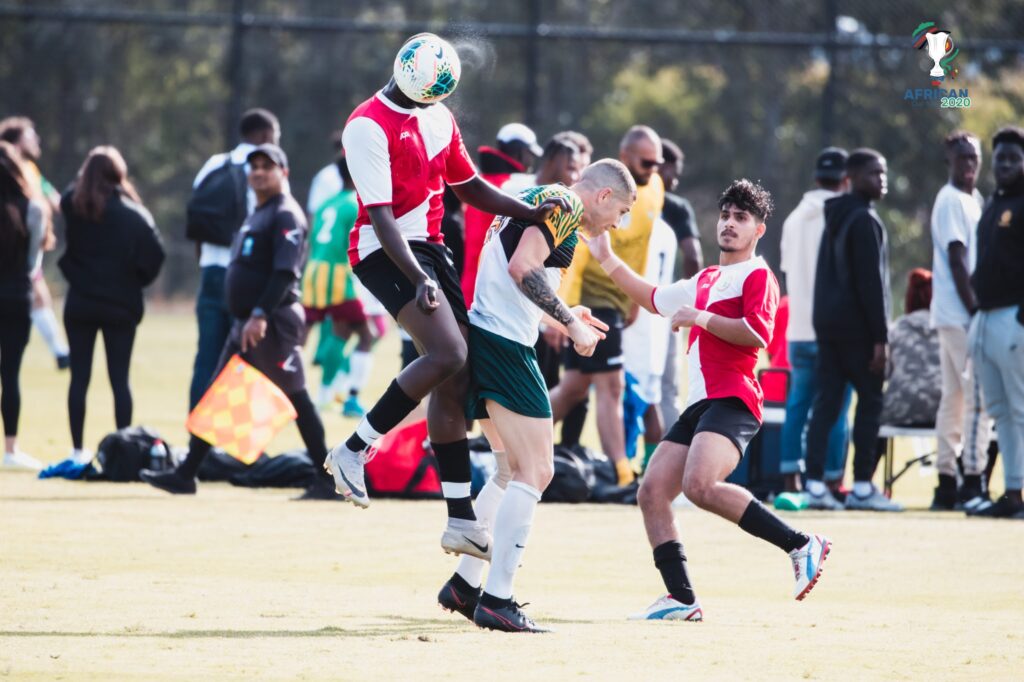 Exceptional skills and passion were displayed in the 2020 African nations cup kick off, held on the 7th November 2020 at Wanderers FC.
Teams from the great African nations showed in and showed out with wins and unfortunate losses in the first round group features.
In round one, Team Mali triumph against Chad with a score of 12-1, DR Congo 4-1 against Egypt and Zimbabwe also took the win against São Tomé with a score of 6-1. Cape Verde took home an impressive win against Ghana with a 4-0 scoreline.
Unfortunately, Team Ivory Coast lost to South Sudan with a score of 5-1, Senegal lost against South Africa, 1-7, Tanzania and Cameroon also lost against Sudan and Sierra Leone.
A display of showmanship will continue on the 14th November 2020 at Wanderers FC, with each team battling to get out of group stages.