News
Mali crowned 2019 champions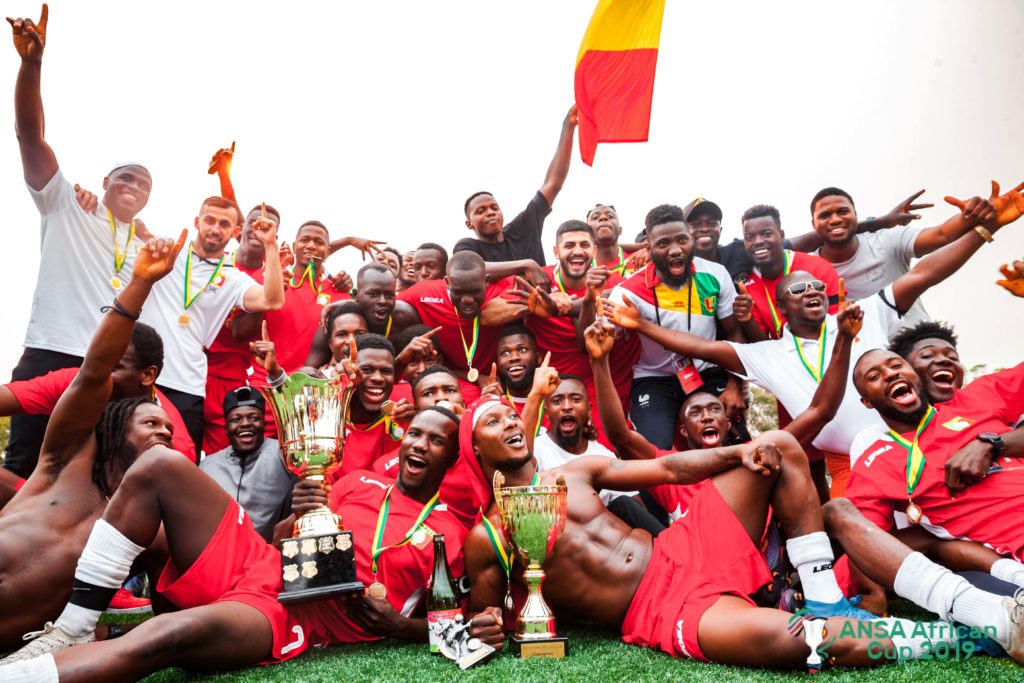 Mali has claimed their first ANSA African Nations Cup NSW title, defeating Somalia 2-0 in the final at Jensen Park.

Second half goals from their stars Adolph Koudakpo and Emmanuel Peters saw Joe Nani's side celebrate and undefeated run to tthe championship.

The match was worthy of final with both sides creating chances in the first half. Somalia went close in the opening 15 minutes but skied their first chance of the game while goalkeeper Zane Brown was kept busy but also rose to the task.

The second half saw Mali finally convert their territorial dominance onto the scoreboard with two well crafted goals to the delight of the bustling crowd.

As well as taking out the title, Mali were well represented in the end of tournament awards with coach Joe Nani taking out the Coach of the Tournament, Thomas Kanu voted the Goalkeeper of the Tournament, while captain and creative force James Mawain was a popular Player of the Tournament winner.
The Golden Boot was taken out by Liberia's sharpshooter Ali Dulleh and Somalia's Houssain Hallak was voted the Manager of the Tournament for his exceptional work with in front and behind the scenes.

Earlier in the day, Ivory Coast overcame their disappointment at losing to Mali in the semi finals to claim third place.

In a competitive encounter with Liberia, the Elephants recorded a 2-1 victory to take out third place.

Meanwhile the DR Congo Sydney Women's team also joined the winners circle after they overcame a competitive Afghan Women's Select squad 2-0 in the opening match of the Finals Day.
_______________________________________
| AWARD | RECEIPENT |
| --- | --- |
| Champions | Mali |
| Runners Up | Somalia |
| Third Place | Ivory Coast |
| Fourth Place | Liberia |
| Most Valuable Player | James Mawain (Mali) |
| Golden Boot | Ali Dulleh (Liberia) |
| Best Goalkeeper | Thomas Kanu (Mali) |
| Best Coach | Joe Nani (Mali) |
| Best Manager | Houssan Hallak (Somalia |